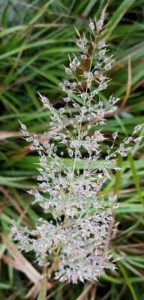 Office Hours:
8:00AM-5:00PM
Monday-Thursday
8:00AM-3:00PM
Friday
Closed
Saturday & Sunday
Twixwood Nursery is one of the country's premier wholesale growers of groundcovers, perennials, vines, and ornamental grasses. Located in the village of Berrien Springs, off the shore of Lake Michigan, Twixwood is conveniently located within 200 miles of Chicago, Detroit, Milwaukee and Indianapolis. Delivering weekly we provide quality plants, excellent service and timely deliver all for an affordable price.
Memorial Day
Twixwood Nursery will be closed on Monday, May 25 for Memorial Day. Order Deadlines will be adjusted as follows:
Tuesday, May 26th, limited deliveries available. Contact your customer service rep by Thursday morning, May 21st for details if interested.
Wednesday, May 27th, regular deliveries. Orders should be in by 1pm (Eastern Time) on Friday, May 22nd with potential additions/adjustments before 10am on Tuesday morning, May 26th.
Thursday, May 28th resume normal deliveries and order deadline schedule (orders in by 1pm Tuesday, see catalog page 75.)